Do you struggle to convert your internet traffic into sales leads or additional subscriptions? If you answered yes then you may not be effectively using a call to action on your website. Many internet users scroll through content and they may never notice your subtle hints telling them to sign up for a newsletter or to contact you for more details. Having a clear and concise call to action is crucial to having higher conversion rates. Luckily, like most things when it comes to WordPress, there is a plugin that can help. Here are a few suggestions for adding a successful call to action on your website using WordPress plugins.
Consider the Placement of Your Call to Action
Where you decide to place your call to action will definitely have an impact on how effective it is at grabbing the attention of your visitors. In general, you should always include some type of call to action at the end of any post or page that explains services or products that you are promoting. Typically, this call to action should include a link or button for more information or to redirect the visitor to a specific webpage. People do not like having to scroll through a site to discover what your call to action is referring to. While you could simply type your own call to action at the end of posts and pages and then include a link, there are several WordPress plugins that make this process easier.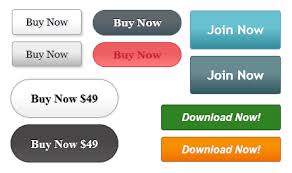 WP Button Creator Plugin
Buttons always stand out and provide a great way to include a call to action on any page or post. The WP Button Creator Plugin is a simple free WordPress plugin that does exactly what it says in the title – it creates buttons. You can customize the size, color, and style of the buttons and create as many buttons as you would like. When creating a button, you can include a URL to a specific landing page or product or even link the button to a telephone number or email.
WordPress Calls to Action Plugin
If you want more options than the WP Button Creator Plugin provides then consider the WordPress Calls to Action Plugin. This plugin also allows you to create simple buttons, but includes many more options. You can make impressive stylish buttons to be placed anywhere on your site and even make pop-up displays to promote newsletters or special offers. Best of all, this plugin monitors and tracks conversion rates. Keep track of how often users respond to your calls to action and improve your conversion rates.
Magic Action Box Plugin
The previous plugin combines the ability to create pop-up window boxes and individual buttons. If all you need are window boxes then use Magic Action Box. With Magic Action Box, you can make your own window box pop-ups in just minutes. Include a call to action, images, and a simple form for collecting email addresses for a newsletter or subscriptions.
Having a call to action is essential when you want your visitors to perform as specific action. You need this call to action to stand out and grab their attention. The best way to achieve this is with the help of one of the three WordPress plugins mentioned above. Decide on what types of calls to action you plan on including and then choose the appropriate WordPress plugin.
Start increasing your conversion rates today with the help of a useful WordPress plugin.