After setting up your website, the next step is to install a responsive and customizable WordPress theme. Consider premium themes, built and developed by professionals offering unparalleled support, upgraded features and overall are of higher quality than free themes.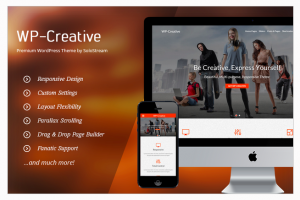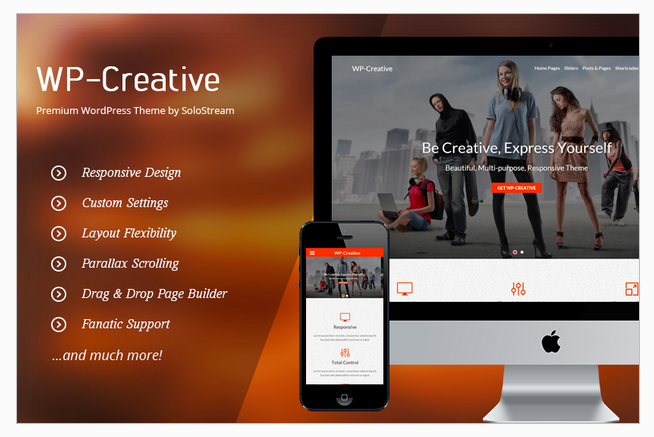 A premium theme helps you stand out from competitors in your niche giving some extra boost on visibility. In this post we discuss in detail what you need to know when buying WordPress themes. It's important to determine which theme is good for your business and some extra bonuses which are essential to visibility online.
There are two main avenues you can get WordPress themes
Theme vendors
These are small teams or individuals who buy themes for you. When buying from a vendor you will want to stick to the WordPress directory of commercial themes. It contains a selective list of high quality themes that WordPress stands behind. Recommended examples of trustworthy and high quality theme vendors include graph paper press and theme isle.
Theme Marketplaces
Theme marketplaces are online stores where theme developers pay a commission on each sale, while enjoying elevated exposures. The best part about buying WordPress themes on theme market places is the rating system. Even though they don't go through a strict testing process in the larger market place the rating system enables the highest quality themes to be at the top. In such a setting you can easily choose which themes according to the rating, low rated themes means they didn't live up to customer expectations.
Now that you know where to buy WordPress themes, here is a breakdown of some of the most popular premium themes. Although, this post won't cover all premium themes check the latest from theme vendors and themes marketplaces.
Here at Solostream we have premium themes available with prices ranging from $29-$59. We also have premium theme plans with an all access to all our themes starting as little as $99. We have new themes created and updated on our site regularly to give our customers the best experience.
Themeforest is a well-known theme marketplace and is also part of the Envato network. Themeforest is huge and caters to just about every niche of the website from personal blogs to corporate websites. Prices on this market places range from $40-$60. Under the Envato network it also provides a host of other high-quality WordPress solutions such as plugins.
WooThemes provides a wide choice of themes if you are looking for a theme for your online magazine, personal blog, small business, personal portfolio or a corporate level website. WooThemes range from $39-$99 with an option to access every theme for $399.
Elegant theme marketplace is a theme marketplace with high attention to detail. This marketplace provides a unique theme selection that is unique, giving your site a warm and friendly feel. It comes with a dedicated support staff to assist you with any questions you have. At $69/year you get access to their entire collection.
Here are other theme marketplaces where you can find high quality themes to run your website. Studio press offers high premium themes run by the Genesis Network that is particularly popular with web professionals. Themes cost you$99, while you can get access to every theme for $399.
MojoThemes are an impressive collection of over 1000 WordPress themes priced at $16 to $58. Themify is an easy to navigate marketplace offering a large selection of themes to choose from. At $79 you get an all access to their theme market place, definitely a marketplace that will give you more value.
You are at the theme market deciding on the theme you want for your website, but what theme features do you need to know before buying WordPress themes? Here is a simple guideline to help you.
Standards-compliant– Run the demo version of the theme and see it works flawlessly with the latest version of WordPress. A high quality theme uses the current HTML5, CSS3 and by running it through W3C validator it gives you an indication of whether the theme is well coded or not.
Responsive– You need a well designed theme that responds to commands easily.
Compatibility- This includes browser compatibility which depends upon your audience. If you have a tech-savvy audience then you may not need support for older web browsers but if your target audience then you may want to offer support on browsers to use.
Customizable- Here is the deal if you can't figure out how to make small changes to your theme- even with help from documentation then you may want to consider other theme options.
Buying WordPress themes that work well with your website makes it a breeze for you. Beyond the elements, some other benefits that come with WordPress premium themes include theme documentations, support forums, community and tutorials and education to help answer all your questions.