More than just a method of creating a website, a content management system can also be used to manage workflow.   A content management system can be an integral part of a small business.  Having a way to easily allow employees to collaborate, track inventory, and share information is why many businesses try to find a capable content management system (CMS).  Instead of spending additional money on a separate CMS for your enterprise solutions, learn why your business should consider WordPress for a content management system and the creation of your website.
One Framework for All Your Needs
Businesses may think that WordPress is best saved for the creation of a blog or even their business website; however, it is more than capable of handling both your website and your internal enterprise needs.  In long run, this will definitely save you money, which is always an important factor for a small business.  Even if you use a separate installation of WordPress for your website than you use for your CMS, the fact that you are using a single framework will cut down on maintenance and deployment of new features.
User Friendly Interface
The next advantage of WordPress as a CMS is the simple fact that it is user friendly.  Most of your employees should have no problem working with the WordPress dashboard.  Whether you need a CMS for tracking hours, sharing work between employees, keeping track of shipments and inventory, or handling payroll your employees and yourself will easily be able to become familiar with the interface and how to navigate the dashboard.
A Variety of User Roles
No matter how large your business is or how many different positions you use to categorize your employees, WordPress makes it easy to create new users and assign user roles.  There are even WordPress plugins that allow you to create new user roles or change the privileges given to each user role.  You can create a hierarchy of roles to accommodate your situation.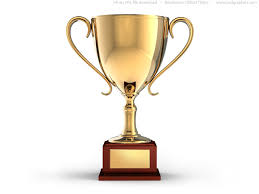 Thousands of Helpful Plugins
Being able to install plugins is part of the reason that WordPress has grown so large.  While there are many plugins designed to provide website functionality and cool features for your website visitors, there are also a lot of plugins devoted to providing simple CMS solutions for businesses.  Many of these plugins are free or fairly priced.
A Large Support Community and Pool of Developers
Having a large community devoted to supporting WordPress and its features will let you quickly solve any issues you are having with the framework or the features of WordPress.  Also, there is a vast amount of WordPress developers, making it affordable to find the solutions that you are looking for.  You can find WordPress developers that are willing to make custom plugins to help make your management of workflow much easier.
No longer do you need to spend thousands of dollars on a complete CMS solution for your enterprise needs.  With WordPress at your side you have an indispensable tool at your fingertips.  As you plan the next step for your business, make sure you consider WordPress for all your CMS needs.