A major part of operating a blog using WordPress is dealing with comments. WordPress has a comment system that works fine. While there is technically nothing wrong with this comment system, you may prefer some added functionality or usefulness from your comment system. For example, you may want to integrate a Facebook comment system or allow users to sign in using profiles from other social media websites. If you are interested in improving your comment system, then be sure to take a look at each of these three top WordPress plugins for a better comment system.
Jetpack WordPress Plugin
Jetpack is a featured WordPress plugin and is the most used plugin related to the comments system. Jetpack offers a few improvements over the basic commenting system, including allowing your visitors to leave a comment by logging into Facebook, Twitter, or Google+, in addition to leaving a comment through the standard WordPress setup. Some of the additional features of Jetpack include spam detection and threaded comments. If you are happy with the current commenting system but would like to offer users the ability to leave a comment by logging into their favorite social media platform, then go ahead and install Jetpack.
The Disqus Plugin
If you spend any amount of time online then you have probably seen the Disqus comment system in action. It is used by many websites and is one of the most used commenting systems outside of WordPress. Disqus does not need to be used on WordPress websites and it can be seen as the comment system on many major websites. One of the reasons that it is so popular is that users can sign in using a variety of different login options, including the use of social media profiles. Using the Disqus platform offers a more streamlined commenting system. When you use the Disqus plugin for comments, be aware that moderating is handled through the Disqus website and not through your installation of WordPress.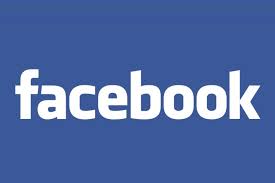 Facebook Comments Plugin
The Facebook Comments Plugin for WordPress will allow you to replace your existing comment system with a comment system based off of the appearance of Facebook that requires users to login using their Facebook account. As the majority of internet users have Facebook, many WordPress users have decided to switch to this plugin. Using Facebook to handle comments will free up some time, as you do not have to worry about moderating the comments. Facebook already uses certain spam filters to check comments. The only down side to this plugin is that users have to have a Facebook account to leave a comment.
If you are not happy with the basic comment system from WordPress, then consider using one of these three plugins. The Jetpack plugin by WordPress uses the same comment system but with the addition of allowing users to sign in through their favorite social media platform. The Disqus plugin replaces the WordPress comment system with the streamlined Disqus platform. For the simplest approach, the Facebook Comments plugin requires users to log in through Facebook and provides a comment system that is handled through the Facebook servers. Consider each of these plugins carefully if you plan on upgrading your comment system on your WordPress website.