Displaying RSS feeds on your WordPress website is a great way to provide your visitors with handy links to other useful information. Use RSS feeds from other sites to display news or recent articles covering the same topics as your blog or website. No matter how you intend to use RSS feeds, the first step is finding a useful plugin from WordPress for displaying these feeds. Luckily, there is a number of quality plugins designed specifically for this purpose. Here are the best WordPress plugins for RSS feeds.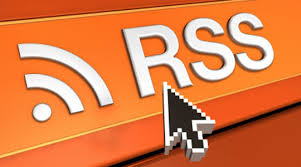 NewsBoard
The first plugin to mention is NewsBoard. This is a simple to use WordPress plugin that provides a widget for displaying excerpts from posts. You can use your own posts or add an RSS feed from another website. NewsBoard has an attractive width that will grab the featured image, title, and date of the most recent posts from an RSS feed and then display them inside an attractive widget. There are plenty of customization options, including the ability to adjust colors, heights, width, and other settings. With the included shortcode, you can place your NewsBoard widget anywhere on your WordPress website. This plugin works well; though, it will only appeal to those that specifically want the RSS feeds displayed inside of a widget.
WP RSS Aggregator
One of the most used WordPress plugins for displaying RSS and Atom feeds, the WP RSS Aggregator allows you to display excerpts from feeds directly on your WordPress website. Grab RSS feeds from multiple websites and combine them into one list. Aggregate RSS feeds from more than one website. Some of the settings include the ability to set a time for importing RSS feeds, choose what information is displayed, select how the links will open, set the date format, and export your feed sources as a custom RSS feed. Also, videos from YouTube, Vimeo, and DailyMotion will all open directly from the list. How you display your list from the RSS feeds is up to you, with a variety of display options.
RSS Feed Parser Pearlbells
The first two WordPress plugins provide a lot of customization, which some users find difficult to understand or learn how to deal with. For a simpler approach to displaying links generated by RSS feeds on your WordPress website, take a look at RSS Feed Parser Pearlbells. This simple RSS feed plugin will grab the data from the RSS feeds that you input and provide a list of excerpts. There are several basic settings, including height and colors; though, the makers have purposely kept this plugin easy to use. Adjust the display however you wish and then add your list to any page or post on your WordPress website.
RSS feed aggregators allow you to offer headlines anywhere on your website. As seen on major news and entertainment websites, these plugins will take the most recent articles from websites that you select and display them as excerpts in a list of headlines. Each excerpt links to the original article. Using one of these WordPress plugins will provide some additional information on your website that your visitors may find helpful. Choose topics related to the topics covered by your blog to offer great secondary information to your guests.