What are the best web designer resources 2016? Whether you're a newbie or a veteran designer whose creative juices are overflowing, you still need resources to help finish your project in a satisfying manner.
There are many web design resources online, but not all of them may be reliable in accomplishing a task, not mentioning it is also hard to choose from a myriad of available tools there are, so we've researched and came up with a list of the top website designer resources below. Come and check it out.
Best Web Designer Resources 2016
This is one of the best web designer resources 2016 because it helps you generate app icons of any size in a flash! Optimizing or re-sizing icons for both android and iOS, MakeAppicon simplifies the process for you. Just upload or drag and drop your app icon design file (.psd, .png or .jpg) directly and boom… edit as you want and you're done!
Are you looking for the best web designer resources 2016 that have to do with graphic design, 3D and Photoshop? Look no more. There is Textures offering more than hundreds of available textures in more than 40 categories and offers you seamless designs, too. Best part is that the site offers tutorials in case you need a hand. So, don't wait. Head over the site and grab these great offers.
Offering free PSD resources and downloads and definitely one of the best web designer resources 2016, it's a haven with its wide range of one-page wireframes, mobile login PSD files, iPad PSD mockups and flat icons and so much more.
It is a Photoshop plugin that can help you make a guide or a grid in a selection or document and then save it, too.
Providing website designers with color palettes and trends, this is included in this list of the best web designer resources 2016 with its great offers and online community that is also a place for networking, sharing and discussing with like-minded individuals, in terms of colors, patterns and palettes. You can also choose from over eight million colors and patterns, and you can be updated of the latest palettes in the digital world, too.
Dubbed as one of the best web designer resources 2016 offering a complete collection of mockups, icons, patterns, blurred backgrounds and 'DOWNLOAD' buttons, helping you come up with a great design for yourself or for a client, Psddd deserves your attention for that superior web project.
Are you looking for free textures online? Well, the search is over! Subtle Patterns make it easy for designers to accomplish another stellar project with its massive collection of downloadable patterns, which you can grab and import onto your very own Photoshop library. Choose from light, carbon, stripes and dark textures, among others.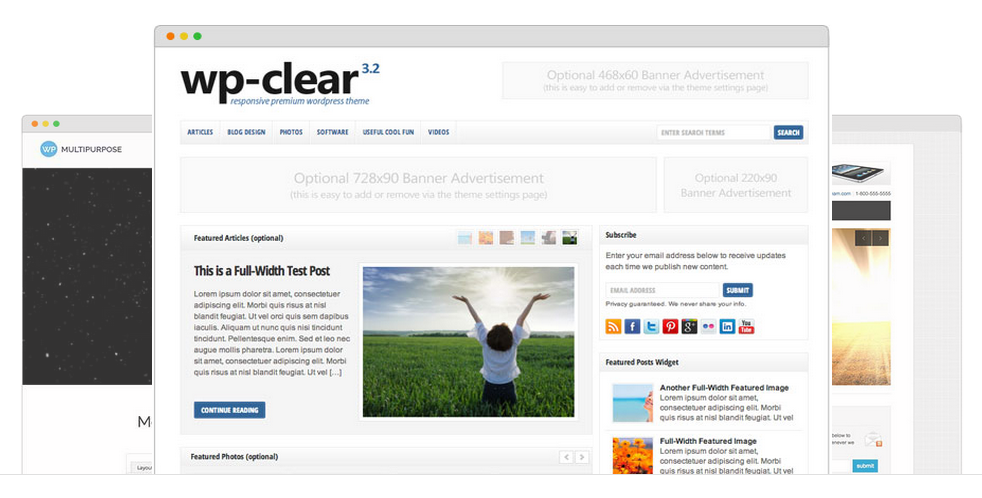 Last but not the least on the best web designer resources 2016 Solo Stream
A one-stop hub for its massive selection of free and premium WP themes, Solo Stream offers one of the best web designer resources in 2016 for its great pricing, personal and business templates, superior customer support and feature rich designs. Browse through our hundreds upon hundreds of website templates, with highly customizable features and functions to suit every need. Contact us should you need further information on anything.
There you have our list of the best web designer resources 2016 that you won't want to miss. Next time, we'll feature another set, so stay tuned for more. If you think we missed an important web designer resources 2016, please share in the comments.
Do you need the best WP templates for your personal or business website? Pick a plan and get 39 Premium WordPress Themes here!