Do you have multiple WordPress websites or are you planning on creating multiple WordPress websites? If you answered yes to either of these, then you may want to consider setting up a WordPress Multisite Network. Managing multiple installations of WordPress can be time consuming and create a lot of headaches if there are certain aspects that carry over across multiple sites, such as users, themes, plugins, and additional features. For those looking to streamline their management of WordPress websites, learn about the benefits of setting up a WordPress Multisite Network.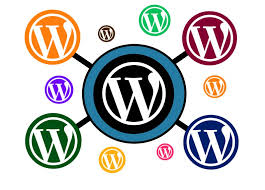 What is WordPress Multisite?
WordPress Multisite is a feature available for WordPress users that makes managing multiple WordPress websites a much simpler process. Even if you have already setup a WordPress website, you can switch WordPress Multisite; though, you should backup your website before switching to WordPress Multisite. When you use WordPress Multisite, you can perform updates all at once. This is great if all of your websites share any plugins or use the same theme. Instead of going through each website and performing the update, you only need to do it once. This will cut down on the time required to manage each installation of WordPress. Companies that have plugins or themes that require regular updates will find this especially useful.
As the Super Admin, you will have access to the Network Admin Screen. This is the location from which you can make changes to the sites, add users, perform updates, and handle other tasks. The Super Admin is WordPress user role that is only created when WordPress Multisite is being used.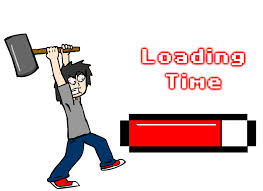 WordPress Websites Will Load Quicker
When compared to hosting a group of separate WordPress websites, using WordPress Multisite will result in quicker load times. This is due to the fact that you are only using a single installation of WordPress to handle all of the processes required in loading a WordPress website. An installation of WordPress uses a certain amount of resources on the server from which your host your websites. Basically, if you have a dozen WordPress websites, all with separate installations of WordPress, you will be using almost a dozen times the amount of bandwidth and server resources as a dozen websites managed by a WordPress Multisite installation.
Easily Manage Users 
Managing users across multiple websites is also made easier with WordPress Multisite. If you have a group of websites that are all part of the same corporate or business network, then there may be certain users that need different user roles and privileges on different websites. A user might need to be an editor on one website and a contributor on another. Without WordPress Multisite, you would need to create two separate users, managing passwords and logins separately.
Save Time and Money
All of these benefits add up to a reduction in the time required to manage users and WordPress features. For most businesses, time is money. Therefore, WordPress Multisite can be a money saving option for those that handle more than website. Whether you create websites for others or manage a group of websites for a business, consider switching to WordPress Multisite if you are going to be dealing with more than one or two WordPress websites.