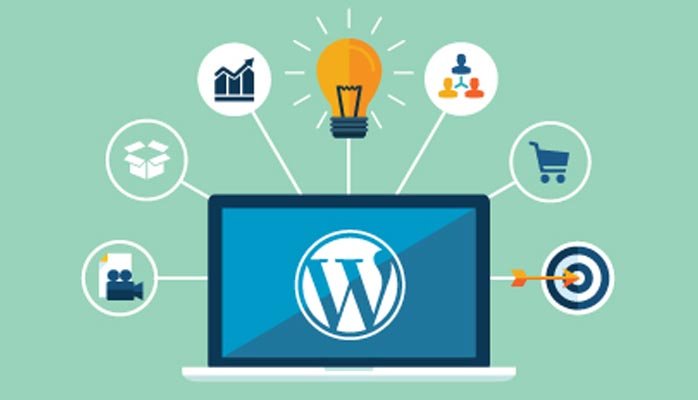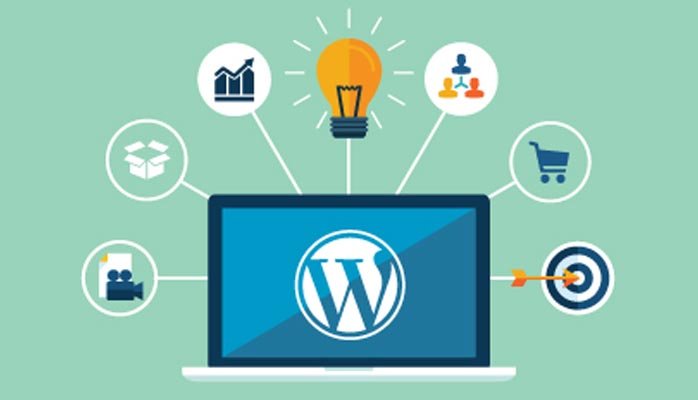 WordPress being popular blogging software from more than decade, it is also very much popular for websites other than blog site. As a content management system(CMS), anyone can built any types of website with wordpress. WordPress also introduce its Ecommerce platform as WooCommerce which is widely used to create Ecommerce sites with WordPress.
There are so many benefits to build website with WordPress. Below are some important advantages of using WordPress for website.
Simple Integration and Usability:
WordPress is too easy to use from its early versions. Anyone with little knowledge of Computer operating and websites can use wordpress as a website developing platform. Its integration is also simple to use.
We can use wordpress from any computer with Internet. There is nothing like data which is being kept on single computer. All your website data is on WordPress itself. So one can make changes in his site from any computer.
Search engines love wordpress sites. If your website is developed with wordpress than it performs better in search engines. WordPress is made to create search engine friendly websites.
With too little efforts a wordpress site having good performance in search engines, it is the key of its success and popularity for developing websites than other CMS or platforms.
Multiple choices of Themes:
There are so many free themes available of Internet. You can use them for free OR if you want specially designed themes for your business, there are lots of wordpress themes selling websites are there on Internet with affordable prices. Just choose the theme which fits your business and create effective website for your business with wordpress.
Plugins for every purpose:
WordPress plugins are beauty of wordpress. You can use so many wordpress plugins for your website. There are wordpress plugins available for many uses like, SEO, Security, Images, Video, Social Media and many more. What to do is just download the required plugin and customize it with your needs and its done. Plugins give more user friendly experience to its websites. They are also easy to customize and integrate for your website.
WordPress gives you flexibility of more than one user. So many user can have access to your website and change anything or update anything for your website. Many user advantages make it more attractive and flexible to build any website.
This is finest feature of WordPress as a CMS. It is with ready to go blog feature. Blog is very easy to use and maintain with wordpress. Blog as everyone know is very powerful tool to make aware the people that what is going on in your business. One cannot update website so frequently but blog you can update as many time as you want and inform your visitors about your business. So blog is very good feature with WordPress platform.
Above mentioned are some of the main advantages to develop website with WordPress. There are so many features and benefits are also there which is not mentioned here. In short WordPress as website platform is one of the better & popular CMS for website creation.
For Free & Premium WordPress Themes – Sign UP here with SoloStream http://www.solostream.com/membership-pricing/