Plugins help you maximize the potential of your website and thus attracting more visitors. For this reason, developers have been pushing the envelope to come up with the best WordPress plugins that help you perform different tasks on your site.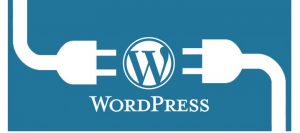 To get the most out of these plugins, taking the time to find out which plugins work best for you is requisite. This is important because you don't want to overload your site with many of them as they will grind it to a halt.
To help you a long in this quest, here are 7 plugins supported by WordPress that can benefit you immensely:
Google XML Sitemap
This highly rated plugin is important because it helps search engines index your website better by generating a special sitemap in XML. This sitemap improves your website's visibility to the crawlers as they can access its complete structure efficiently facilitating retrieval.
This tool is also versatile as it supports custom URLS together with different types of pages generated through WordPress. It informs search engines of any new post or content that you generate every time for indexing purposes without slowing your site down.
Share buttons adder
Installing a plugin that improves your presence when it comes to social media is a winner. This plugin gives you the opportunity to customize your share buttons through its control panel that comes with different colors, text, locations and set of icons.
In addition, you have the option of choosing a layer of your choice from the available ones. This makes the creation of these buttons easy and fast as opposed to doing it manually.
Ultimate shortcodes
Shortcodes help your website achieve different functions including adding maps, videos, images, social media buttons etc. This plugin enables such capabilities in order to boost your popularity.
What's more, this tool is among the few that have lightweight add-ons that will not slow down your site. The buttons you create will thus be SEO-friendly as will not be powered by common languages like Ajax, Javascript or images as it uses CSS3 which has better functionalities.
SEOPressor
Search engine optimization is important for your website which is why tools like SEOPressor exist. It makes the best WordPress plugins list as it optimizes your pages on and off page for higher ranking making it popular with thousands of WordPress users. The first point you will notice with this tool is that it displays your on-page optimization score in real time.
This helps you monitor your progress and get a better handle on the plugin's functions. In the event you over-optimize your website in terms of keywords density, a warning will flash on your screen to inform you of this mistake that can affect your ranking negatively.
The plugin also enables your fans to find you on Facebook and Twitter while also helping you identify LSI keywords for better optimization making it a must have.
Google Analytics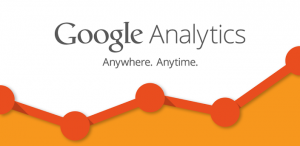 Google Analytics is a tool that helps you keep track of the number of people visiting your website. This helps you improve your conversion rate as it allows you to pinpoint which link – both inbound and outbound – in your pages or posts is generating the most interest. Using this plugin works to your advantage as it eliminates the tedious need to insert the tool manually to every single link. Install this and every task it performs is automated making it efficient.
Woo Commerce
Business people looking to sell products from their websites will need this tool as it will help them build their brand. From accepting payments through different methods including PayPal integration, discount coupons and free shipping options to a checkout process that is smooth, you will get it all.
Woo Commerce is a premium product that also comes with eCommerce themes that will help you design attractive and professional websites with an administration panel that is easy to manage.
WP Super Cache
This is an important tool for every WP user as it boosts your website's speed instantly by converting dynamic content into HTML static pages. This is because such dynamic content requires resources like connecting to MySQL database, PHP execution etc. which takes a lot of time to load.
In addition to changing them into static files isn't all WP super cache plugin also makes integration easy. This is in regards to loading java files, images, CSS, video and other elements that can slow down your site.
Conclusion
There are thousands such tools but these are the best WordPress plugins available in the market today as they beat their peers in terms of functionalities. They have been proven to improve countless websites leading to their popularity and rave reviews.
These tools are guaranteed to perform their functions without affecting the load speed of your website. They are also easy to use making them ideal for both novices and professionals with the technical know-how.