A managed service approach concerns a definitive deliverable, possibly with a definitive quality rating; staff augmentation concerns a job description and is paid for on a time and material basis. An augmented staff member might be brought into an organization to write lines of code for a specific application unusual for that company and would be paid per hour. A managed service contractor would be hired to create that specific application and meet a set of KPIs; they would be paid upon completion of the project. Most organizations use a mix of providers, depending on their needs. When you are considering staff augmentation, the most important thing is to determine what you are trying to accomplish and what is most important.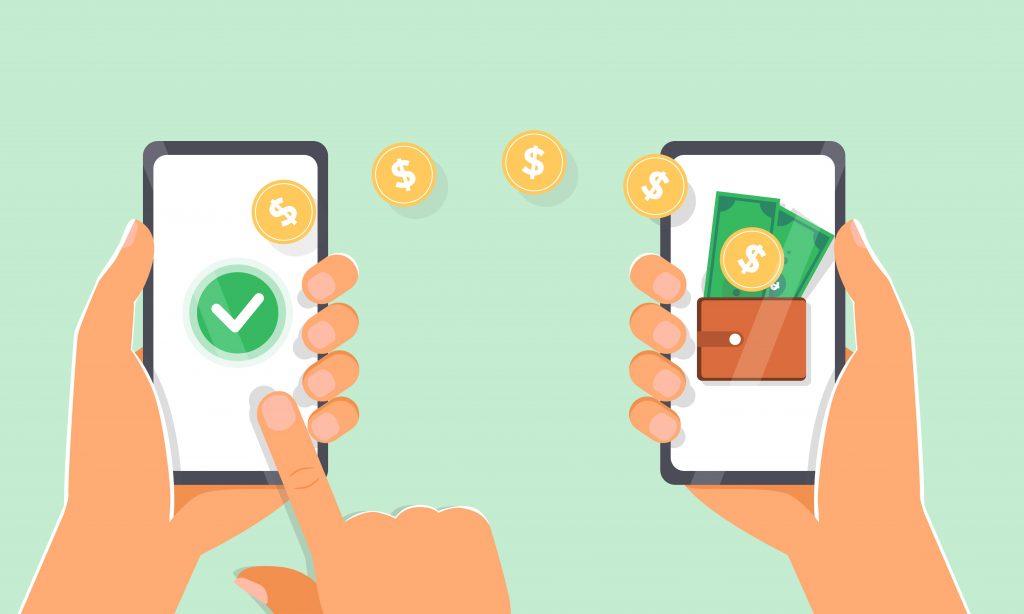 The local team usually has a lot of knowledge about the project, which is extremely important. However, the projects are highly varied, and a given company rarely has the appropriate class of specialists. On the other hand, the cost and time of recruiting an internal team can be enormous.
What Is Staff Augmentation And Why Is It Important?
Compared to complete outsourcing, Staff Augmentation allows you to control your project at all times and perform regular monitoring. When you have outsourced your project completely, you will not be able to track the progress of your project and quality of your project is also completely dependent on the outsourced team. With staff augmentation, you can place the augmentation staff at any requirement to improve the efficiency of the project.
It's never a good idea to load your in-house employees with tasks beyond their skillsets. You will end up with a burned-out team and barely acceptable deliverables. By hiring remote software developers proficient in the area of expertise required for your project, you ensure solid results. The in-house team can increase their productivity by taking sole care of the tasks within their skillsets and the outstaffed team can respond to specific needs. That's why IT staff augmentation increases productivity and team efficiency in the long run.
Staffing augmentation is more about hiring someone who might be a good fit for your position for a limited amount of time. Not being able to hire actual employees, which may affect things like career development and succession planning. However, when used strategically, staff augmentation enables a more agile workforce and the ability to scale up or down quickly.
There's no need to shoehorn a potential full-time candidate's abilities with project requirements. Employee automation software allows employers to select prospective employees that fit their criteria and then cut or extend their augmented team. IT staff augmentation providers assist you in adding skilled technical personnel to your in-house development team on a temporary or long-term basis. When you have a large project looming ahead, the last thing you need to do is worry about recruiting and hiring a team to work for you. Choosing staff augmentation services allows you to get the help you need on a scalable, per project basis and makes it easy to focus on the big picture and your business goals.
There are also many different options when it comes to engaging staff augmentation talent. Selecting the right one depends on the specific needs of your organization. #6 With nearshore staff augmentation, both teams can work together in real-time. #3 The cost to benefit ratio of staff augmentation is exceptional. #1 You will find experienced developers faster than through regular hiring. This will give you a better idea of their past work and whether or not they're capable of meeting your specific needs.
Six Benefits Of Training Staff Augmentation
It's no wonder finding the experts with required skills, experience, and reasonable rates is getting harder and harder. If your company is short on a local team member, it might need short-term staff augmentation services to make up for the loss. If there's a lot of demand for IT workers, you may also use this recruiting method. Staff augmentation services allow you to increase and decrease the size of the team flexibly. During periods of increased workload, you can empower your team with the right specialists to distribute the amount of work.
However, the most expensive options don't necessarily equate to the best service, either. As long as you diligently research your potential agency, you shouldn't encounter issues. This can help you manage your workforce more effectively and respond to changes in demand.
Staff augmentation is incredibly common—the global staffing industry, one of the primary suppliers of staff augmentation talent, is estimated to support $490 billion in annual spend.
To determine how this works, you need to consider the language of the agreement signed at the outset.
The business hires an UX designer through an outstaffing agency.
In today's unpredictable and ever-changing corporate environment, the demand for specialized IT services grows every day.
It can take over a month to work on the project at a productive pace. With a staff augmentation company selecting a skilled professional based on your project's needs, the efficiency of the entire process is unparalleled. Recruiting – Using a staff augmentation service allows organizations to reduce recruiting and hiring time. Organizations can swiftly contract for needed talent with desired expertise and deploy to the project quickly and minimize costly project delays.
Staff Augmentation Vs Project Outsourcing: Which Benefits Your Business More?
Would hiring a training staff augmentation firm help your company achieve its training goals with additional resources? Feel free to contact us — we'd be happy to walk through your situation with you. Culture – Is the vendor intimately aware of your company's culture so that they choose the right person to add to your team? With a dedicated training staff pool, staff augmentation companies can quickly match your desired traits with the right staff to align with your organization's culture. The agency you choose should have extensive experience in the field of staff augmentation. They should also understand the ins and outs of the process and can provide you with workers who are qualified and skilled in the desired areas.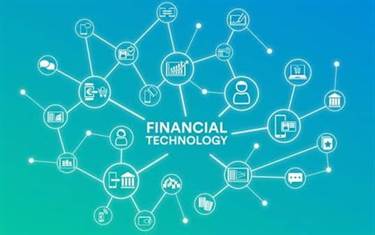 Specialized Skills –Staff augmentation is useful when organizations need specialized training development and delivery skills for a project. Organizations want to build training using the latest learning trends or create training using the latest technology. A side benefit is that expertise is frequently transferred to an organization's in-house staff. This can happen informally in daily tasks and deliverables, or through brown bag lunch sessions and more formal classes taught by staff augmentation personnel. Additional Staff – Training staff augmentation is useful when organizations already have an in house training team, but the project timeline is short.
Each staff augmentation provider is unique, and every agreement with clients differs. To determine how this works, you need to consider the language outstaff team of the agreement signed at the outset. With staff augmentation, the organization is dealing with a company, rather than an individual.
Staff augmentation allows you to think about the business and its development rather than the staffing routine. The outsourcing company takes over the responsibility of maintaining the personnel. So, you don't have to worry about paying wages, paying insurance premiums, taxes, etc. This organizational strategy allows you to hire the staff quickly for a short or long period of time and manage the teams directly. To assist in idea sharing and tracking project progress, utilize project management and team collaboration systems like Slack, Asana, or Jira.
If you're not sure whether staff augmentation is right for you, it's worth consulting getting in touch with a professional. In some cases, having domestic contractors available may not be a deal-breaker. Working with near-shored professionals can offer access to critical talent, ensure there is no language barrier, and deliver cost savings. Every staff augmentation company takes a different strategy for staff recruiting.
Improved Quality
For example, if you are looking for an expert in machine learning (a highly in-demand skill today), prioritizing cost will be unrealistic. Likewise, if you need 100 people to do a task that can be easily trained, you won't want to hire based on a high level of skill. With a broad range of staff augmentation models available to organizations, it's critical to weigh the pros and cons of each arrangement before selecting.
You have to pay a fee, and the external business does the rest. As a result, you know who is working on the project and how it's being done. Staff augmentation is a powerful tool for any organization's arsenal, but not many understand the different types of staff augmentation and how to choose the right model.
As a result, you are not sharing the same dangers of a possible bad outcome as those who have decided on a different cooperation model. Avicado empowers construction owners to leverage their systems and data. Our experts partner with enterprise organizations like data centers, universities, hospitals and developers to create seamless interoperability across their teams and technologies.
What Are The Benefits Of Staff Augmentation?
However, it should be spelled out in the company's documentation. If you cannot find the information, make sure to ask the representative before you sign an agreement. This is where the true value of staff augmentation really begins to deliver. In most cases, your partner will have a bench of other consultants available, ensuring that you can find one who fits your needs and culture well. Temp staffing is precisely what it sounds like – a stopgap solution that provides you with someone to fill an open position while continuing to look for a permanent hire.
Toptal Developers
This is an especially helpful solution for businesses that are in the early stages of development and have fluctuating needs for manpower. You should also ask the partner directly whether they offer the ability to hire their consultant. For instance, a business might outsource its payroll processing needs to a specialist firm. This process is completely removed from the original organization and handed off to that third party. By 2030, the global talent shortage is expected to reach 85.2 million people, which will cost trillions in lost economic opportunities.
Augmenting your staff with Avicado consultants allows you to control every aspect of your e-Builder® projects at all times. Unlike full outsourcing, working https://globalcloudteam.com/ with Avicado gives you access to regular monitoring and unparalleled support. Full transparency means greater peace of mind and higher quality assurance.
Recent statistics show, as the economy grows, up to 40% of IT employees are looking for quick job changes. Decreasing training costs—hiring highly skilled professionals accelerates the quality and speed of training and development. Experience – How long has the vendor provided training staff augmentation services? An experienced firm has encountered more situations and may be able to better supply the exact resources for your requirement. You can either hire an agency to provide you with workers on a temporary basis, or you can bring on contractors to help with specific projects. In either case, it's important to make sure that the workers you're working with are qualified and experienced in the desired areas.
The business hires an UX designer through an outstaffing agency. The designer helps renovate the website and leaves when the project is successfully finished. Some projects may require a high level of contextual, institutional knowledge. So staff augmentation translates to lengthy ramp-up times and wasted costs. Companies can pull in specific skill sets on a per-project basis rather than hire new employees. In this environment flexible staffing solutions like staff augmentation become more and more popular.
Whats Driving The Talent Shortage?
Our developers have good soft skills and will easily become a part of your team. And if there is an issue you can always ask your account manager for help. Both services seek to make more efficient use of resources, minimize staff costs, and optimize taxes. We've been in the business for over 12 years and have delivered over 200 mobile and web projects. In this model, a third-party organization takes care of everything from start to finish during the creation of your project.
No additional projects will be distracting your Sitech developer. A large company does not have its own IT department for the development of multimedia software for its cars. They outsource this task to an IT company with expertise in this industry. Staff augmentation can be used as a 'trial run' for potential full-time employees. The staffing organization takes the hit in the case of the issue, rather than the organization. When a specialized company takes care of recruitment, costs are significantly reduced.