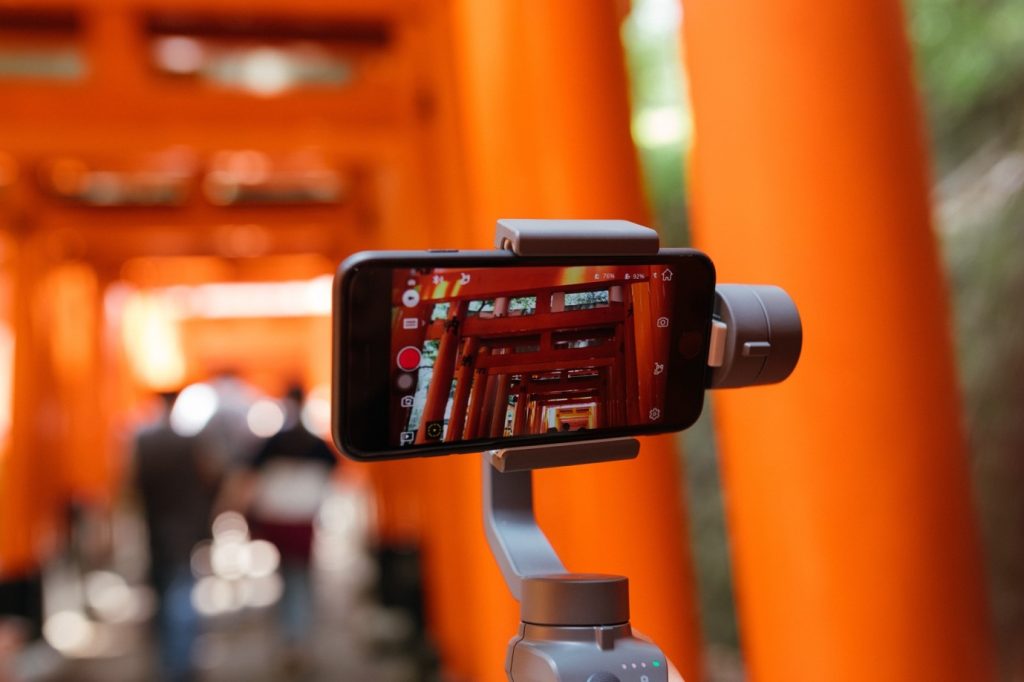 Video content has become one of the breakthrough trends in 2021, dominating social media by emerging front and center. It is the most popular and preferred type of content on almost all online platforms. From news feeds to social media, viewers are watching videos everywhere. The consumption of online videos has overwhelmingly increased during the pandemic, with many consumers at home glued to their screens.
In 2021, videos aren't just a medium to turn to when one is bored, but rather a source of educational and informational content, a means through which people connect, and a crucial marketing channel.
Social media is saturated with video content, and it is difficult to break through the noise. The idea is to get acquainted with the kind of video content viewers find engaging and producing more of those to captivate the audience. Delivering video content that is insightful enough to compel the viewers to watch and share is of utmost importance. Video content is hard to resist by smartphone users of 2021.
Here are some video content categories that stood out in 2021
1. Social Video Content
As the name suggests, a social media video gets shared on social media platforms. With a year as unpredictable as 2021, social video content is perfect when it is cumbersome to plan.
Videos are trending on social media platforms like TikTok and Instagram Reels. Videos meant for TikTok and Instagram may have slightly lower quality and feel to them, but infusing these videos with authenticity and personality is the key.
2. Vlogs
A vlogger is someone who produces a video blog. Vlogs connect content creators with the viewers on a personal level. Vlogs like"A Day in My Life" are dominant and trending on video platforms like YouTube.
Although video platforms are flooded with vlogs, vlogging is often a lot more difficult than it seems. With the right focus and by keeping your vlogs personal and authentic, you can engage viewers with your content and build personal connections with your audience, thereby achieving vlogging stardom. It is safe to say that vlogs are the content of the moment in 2021.
3. Educational and Explainer Videos
These are videos meant to educate the viewers about relevant topics they would be interested in. In addition, they inform, inspire and teach viewers through instruction and example.
People rely on educational videos to learn things online, from learning how to prepare their favorite meals to understand complex software. Educational videos are gaining prominence on video platforms, especially in 2021, when the world is subject to a global pandemic. People have no other choice but to educate themselves at home.
An increasing number of viewers watch product reviews to gain information about a product before making a purchase.
Marketing agencies are using case studies and video webinars to establish themselves as experts. 
Tech companies use product demos and explainer videos to simplify complicated technology into a layman's terms of understanding.
"How to" videos are beloved within YouTube categories like cooking, beauty, and tech. With shorter attention spans, people tend to find "how-to" videos more informative and easier to comprehend. 
4. Live Streaming
Live streaming has achieved newfound prominence in 2021 amidst the global pandemic, and its viewership expanding across social networks and video sites. Live streaming is video transmitted over the internet in real-time.
The video streaming market is estimated to be worth $70.5 billion by 2021. It is a means for viewers to interact with influencers, attend virtual events, watch video game content and explore products through live shopping.
Live streaming is a means to reach a global audience and is popular among categories like education, government, music, and events. Having the potential to connect with prospective consumers and building brand loyalty makes live-streaming an excellent tool for businesses.
With all sorts of OTT platforms, media, and entertainment businesses involved in live streaming, the trend only shows signs of expanding throughout the future.
5. Music Videos and Children's Content
Music videos and children's songs top the charts of the most-watched videos ever. Music videos achieve a significant amount of views within the first 24 hours of their upload. Video content rules the music world since fans are highly engaged audiences on platforms like YouTube. Short music videos are gaining popularity on Tiktok and Instagram stories.
As of February 11, 2021, the"Baby Shark Dance" video released by the Korean brand Pinkfong is the most-viewed YouTube video of all time. It has garnered 7.91 billion views currently. Video content aimed at kids is on the incline and gets multiple views as they have an infinite replay value. 
One of the most popular pieces of content on YouTube is kids-themed channels on the platform, with "ChuChu TV Nursery Rhymes & Kids Songs" being the most subscribed kids channel with over 50 million subscribers.
Music videos and children's video content is a trend that is expected to continue into 2022 and beyond.
Conclusion With the consumption of online video increasing rapidly in 2021 and consumers watching more videos now than ever, quality is recommended over quantity. Simply uploading a video isn't going to guarantee views and business. Rather, success comes down to creating trustworthy content. Topbunk creates content that is not only relevant but also feels authentic and personal. Staying committed to the strategies that work, the right plans, and tools to implement those plans can yield remarkable results.