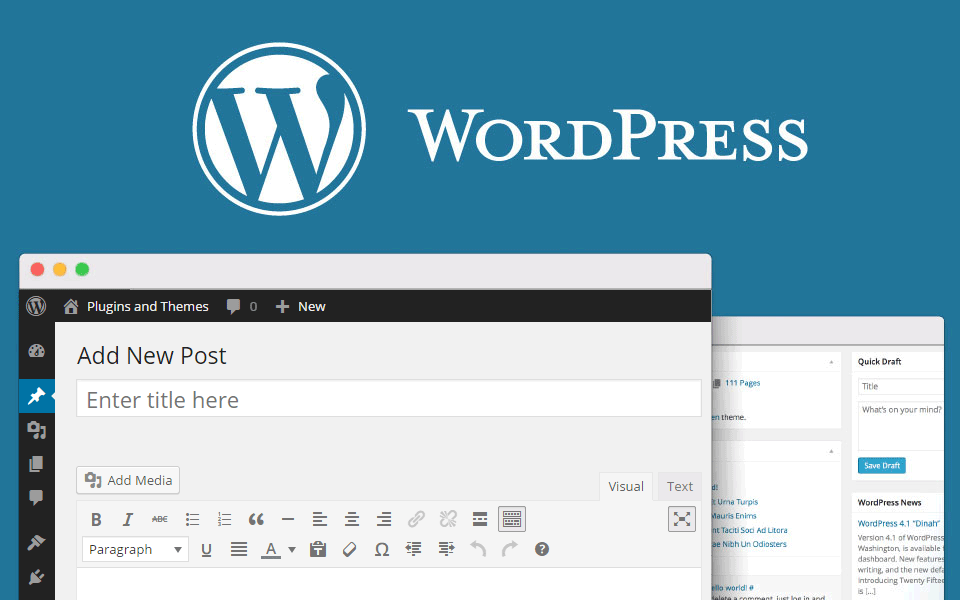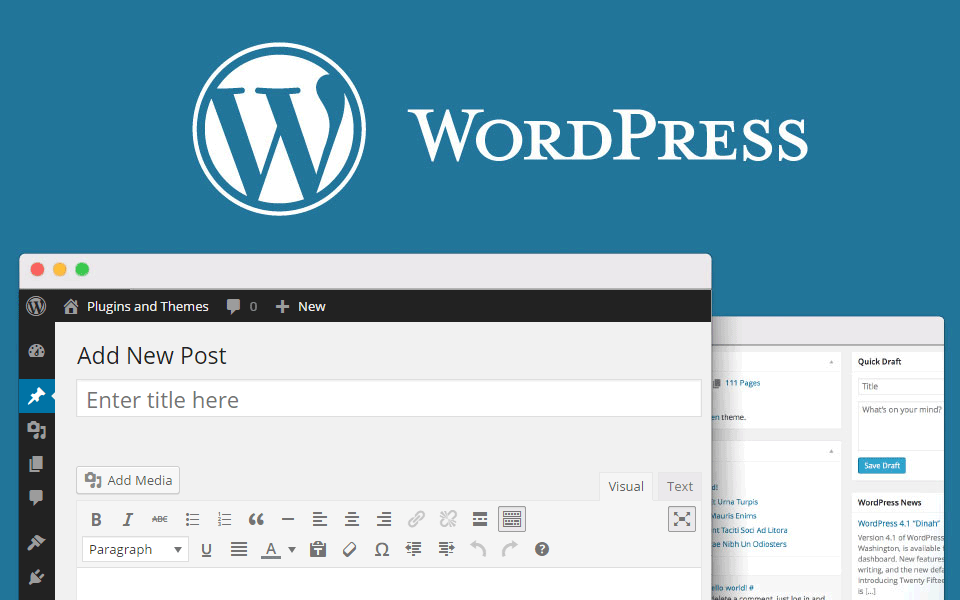 Blog is now very useful and important for both company and personal blogger. Blog is like your online diary to make the world aware of your views and updates. As mentioned earlier blogs are of two types one is personal blog and another is company's blog. Both are important for different reasons. Search engines love fresh contents. From your blog you can easily update information about your business, company or anything too frequently. Anyone wants to share his/her knowledge OR skills then blog will be the great platform to make the people aware of it. Personal bloggers are used to write blog about their personal skills, knowledge, or anything. Two big players are offering free blog platform for every users. Google and WordPress providing free blog services means anyone can create blog using Google and wordpress free services. But it is advisable that if you want more benefits from your blog then you should go for separate url and paid versions of these free services.
WordPress blog is better for blogging and it is now proven truth everyone knows. There are many reasons why one should WordPress as its Blog platform? Some are as follows.
Both Free & Paid
WordPress provides blog services in both ways as free and paid also. The paid version is not that much costly and easily affordable by people. So it is advisable that you start it with wordpress free blog and then after sometime convert it in paid version. If it is your business or company's blog then you should go for paid version because company's blog have more requirements then a personal blogs. So company's blog should be as paid wordpress version.
Uniqe URL Services:
WordPress offers unique url services also with very low rates. So if you find that your blog is good enough to play long role then book ulr for it through wordpress.
SEO of Blog:
WordPress is developed in such a kind that search engines love it. So there is only little efforts makes your blog getting higher rankings in search engines. WordPress has most easy editor so you can update your blog too frequently as you want. The only thing is to be consider that content of your blog should be unique, informative and fresh, then it will be get promoted by search engines very quickly.
Blog Customizations:
For wordpress blog one can easily customize your blog with different themes and wordpress plugins. There are so many wordpress plugins and wordpress themes are available so you can choose any relevant theme and start your blog with fewer efforts.
There are lots of wordpress plugins also available in market for many uses like security and other required things for blogs. Plugin installations are also easy and simple. With little knowledge of operating computers can customize its blog easily. Its user friendly and too simple to apply.
For your business blog you should go for paid wordpress themes and wordpress plugins also.
Accounts Management:
In wordpress more than one user can update change OR edit the blog as well. Only admin should give proper rights to different users that's all. So any responsible person from your business can update information regarding your business from anywhere. WordPress is Internet based so from any computer with internet anywhere one can update their. 
For premium blog themes please visit us – http://www.solostream.com/