WordPress is an open source, online tool which is used for creating websites. It is written in PHO. These days, WordPress is the most common tool used in web development when it comes to CMS, or website content management system and blogging.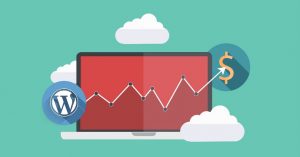 Why use WordPress for web development?
There are many reasons which have made WordPress so popular these days.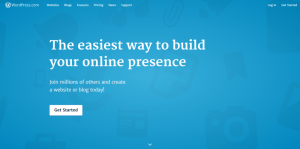 Here are a couple of reasons as to why WordPress is one of the most popular tools used when it comes to website development:
Ease: When it comes to WordPress, it is very intuitive and an easy to use system. It allows the users to add new pages, images, blog posts etc quite quickly and easily. It uses a very simple technology and as a result, not too much of time is wasted on the formatting part.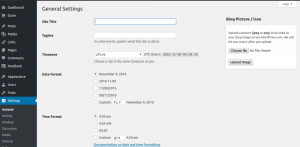 No FTP Software or HTML Editing Required: WordPress doesn't require HTML software for editing and it is a self-contained mechanism. Different operations like uploading documents, image galleries, video files and etc can be done without the help of any additional FTP or HTML software.
Search Engine Friendly: The codes used in WordPress are very simple and clean which makes it easier for the search engines to index and read the content of the sites. Apart from this, every single image, post and page have their own meta tag, description, keyword and title which makes them optimized for the search engines.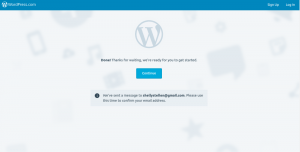 Customizable Design: With the help of WordPress, a 100% customizable website can be designed which can prove to be very helpful when it comes to Online business promotion and search engine optimization.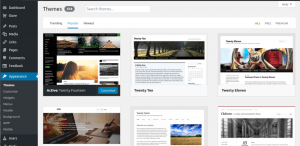 Multiple Users: An administrator of a website made from WordPress can assign different capabilities and access levels for different users.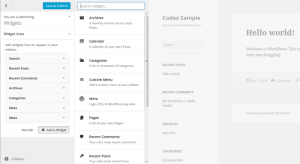 How to use WordPress?
Here are a couple of important tips which you would find useful while using WordPress for development.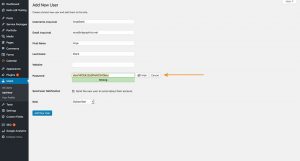 Visit the Website of WordPress: At first you need to visit the WordPress website and then click on the button which reads as "Get Started"
Enter your Details: You need to create an account by keying in your valid email address. Then you need to click on "Create Blog", this would let you create a free blog.
Create an Address: While you are signing up, you will be asked to create an URL or address for your blog. Once you have created an URL, you won't be able to change it.
Check your mail: You will be sent an activation link in your email. You need to click on that link which would guide you to the activation page. There you need to click on the "Activate Blog" option.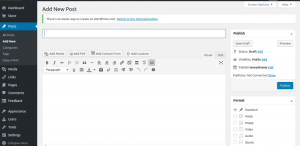 Assign a Title: Once you have activated your blog, you will be directed to your Dashboard. You can go to the "Settings" option and assign a title to your blog by selecting the "General" option.
Give a Theme: In this step you can design your blog. You can use a wide range of multiple colors, themes to give your blog an attractive look. You can change the theme at any point of time. There are certain premium themes available which need to be purchased and free also available.
Blog Post: Now it is the time to make your first blog post. Go to the "Post" tab on your Dashboard and then click on "Add New". Assign a title to your post and then you can start writing.
Widgets: There are collections of widgets found in every WordPress blogs. These widgets are available on the right side of your blog's home page.
Add Pages: If you wish, you can add multiple relevant pages to your blog with different contents which would make your blog look professional and attractive to the viewers.
Make it different: If you wish your blog to stand out among others, then you need to put in a little bit of efforts. You can add certain features like reader interaction, posting frequency, optimal post length and others.
Promote the blog: Once you have your blog up and running, it is time to promote it. You can use social media to good effect when it comes to promoting your blog.
Creating attractive blogs have never been so easy before as of now with WordPress Website Development. Also you need to choose best hosting & SSL certificates providers in order to make your business secure online.
Author Bio:
Jason is a renowned web development professional who works with WordSuccor Ltd., a leading WordPress Website Development Company with a global reach. He is a passionate blogger who loves to write and share everything about WordPress and new web design technologies.