WP-Creative – a new premium WordPress theme from SoloStream!
WP-Creative – a stylish multipurpose responsive theme. It has a large selection of sliders to choose and customize, drag and drop page builder, built-in media elements, and much more. Learn more about WP-Creative on our website.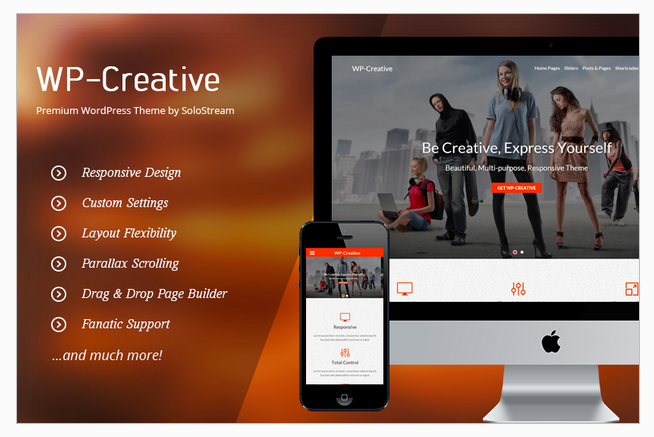 All SoloStream's Premium WordPress Themes are now responsive!
We have upgraded all our themes, and now they all are mobile-friendly. You do not have to create a dedicated mobile website for your brand. All our themes already look great on all devices. 
If your theme is not mobile-friendly yet, go to your WordPress admin area and upgrade your theme to the latest version. Here is the list of themes that have been upgraded:
WP-Chatter

WP-Clearphoto

WP-Elegance

WP-Foliotheme

WP-Genius

WP-Glide

WP-Inspired

WP-Jazz

WP-Launch

WP-Mediamag

WP-Parkit

WP-Prolific

WP-Smooth

WP-Sublime

WP-Vybe