Last updated on
Solostream is pleased to announce the release of WP-Responsive, a new premium WordPress theme designed mainly for folks who have or want to launch a business website. As its name suggests, this theme responds to your visitor's screen size. That way, your site looks great on all sorts of devices – from laptops and desktops to tablets (e.g. iPads) and smartphones (e.g. iPhones).
If you're already a Solostream Premium Themes member, you can find the download link on the member's page after you login.
Check out the demo site here …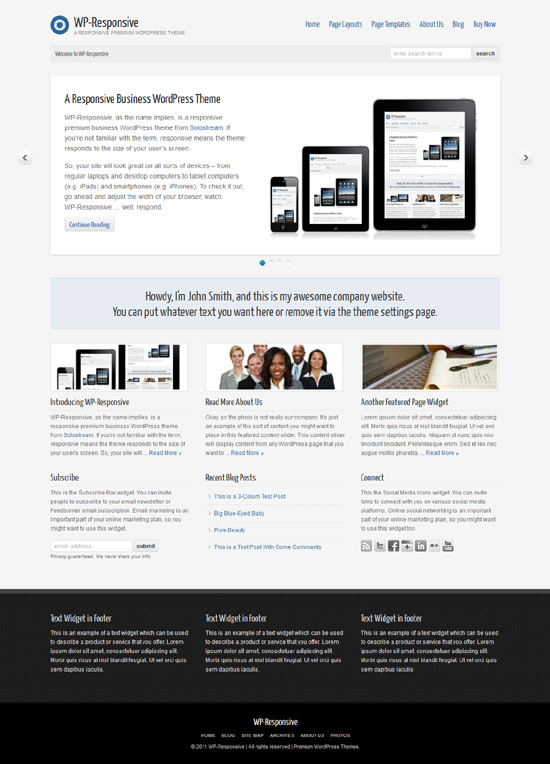 Michael Pollock is an Online Business Coach. He offers coaching, consulting and training that supports Conscious Entrepreneurs in their quest to make a difference in the world while making a comfortable living doing so.