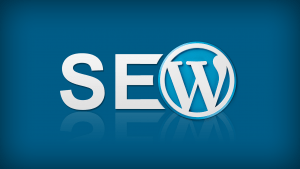 WordPress is very popular website developing and blog platform with tons of SEO advantages. It is very famous CMS used by thousand of websites from many years. When we developed a website OR launch any website of our personal OR business, SEO is now a day compulsory thing to take in consideration.
SEO is to optimize a website to increasing traffic to a website which ultimately increase your visitors to website. If your website is developed using WordPress platform than SEO of such website is somewhat different from other simple static OR dynamic website. SEO of WordPress site is easy and it is shown by many years that wordpress sites are perform well in SEO, WordPress site is ranking well in search engines for its targeted keywords.
WordPress SEO is drive with the different supported WordPress Plugins. SEO of wordpress sites are done with the help of different SEO plugins. One of the main and popular SEO plugin for WordPress site is Yoast SEO plugin. The beauty of this plugin is – it is with no of charges means free for all and easy to use by thousands of WordPress sites owners.
One can easily integrated yoast seo plugin to its WordPress site. After adding this plugin into the site, you can add all seo stuffs like Title, meta descriptions, meta keywords, Header tags etc. to each and every webpage of the site.
Other wordpress plugins which help for seo is LinkPatrol , Nofollow check box in WordPress which are helpful for SEO. When you want to start SEO of your wordpress site, after adding yoast seo plugin, you should first make keywords research for deciding your targeted keywords. Titles and meta descriptions are written using targeted keywords and with extra care because these things are highly impact on higher or first page rankings of the targeted keywords. Other factors including Header tags, images, alt attributes are also considered as a important in SEO of wordpress site.
WordPress is a CMS and also mainly used as a blog platform so one can easily update contents frequently on wordpress blog. Other SEO tools which can help are:

LinkPatrol is a premium WordPress plugin which allows you to control all the links on your website.
You can monitor all the outgoing links on your site, find out which links are giving away link juice, and more. LinkPatrol is less resource intensive than other free plugins that do the same job. It provides a quicker and efficient way to clean up all your anchor text, spammy links, and link juice problems with a very intuitive and super fast user interface.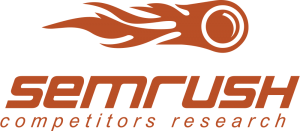 SEMRush is a tool that Pros use to gather analytics and insights from their competitor's to help improve their own SEO. You can learn about organic keywords to rank for, places where you can get backlinks from, insights into your competitor's advertising strategies, and so much more. SEMrush is a paid subscription and is used by thousands of SEO professionals all over the world. It can provide you an enormous wealth of data.
Thus SEO of WordPress is made easy with the help of different WordPress Plugins.
For WordPress Premium themes please visit us at SoloStream Themes.