Are you looking for a hosting plan for your WordPress site? There are hundreds of options for you to choose from. Take the time to research these hosting plans and find the one that is right for your situation. From business blogs to personal blogs, everyone should learn how to find quality hosting for their WordPress site.

Why Choosing the Right Hosting Company is Important
At first, you may not think that choosing a hosting company is a big deal. You might assume that finding the most affordable hosting plan is the only part of your search that is relevant. While savings are important, for both individuals and businesses, there are plenty of other factors involved. Some website hosting companies suffer from occasional lapses in service, slower server speeds, or may not be able to handle a WordPress website that receives a lot of internet traffic. With any of these problems, you can end up with a WordPress site that is occasionally unavailable or slow to load, both of which can prevent potential customers from coming back to your site.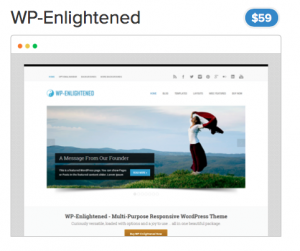 What You Should Look for In a Hosting Company
While savings are important, you also want a website that remains up and running. When searching for a hosting company for your WordPress site, look over what they are really offering you. It costs money to switch to a different hosting company, so get it right the first time considering some of these important factors, including:
Ease of installation
Automated WordPress updates
Technical support
Number of databases
Number of domains
Current MySQL and PHP support
If you are novice, when it comes to setting a WordPress site, then choosing a hosting company that provides an easy installation process for WordPress. Due to the popularity of WordPress, there are many hosting companies that provide a one-step setup for the installation of WordPress. Many of these hosting companies will also provide automated WordPress updates; though, WordPress has made it simple enough to handle your own updates.
Technical support is another area to pay attention to. If things go wrong, you need to get your WordPress site up and running as quickly as possible. When it takes a week or longer for the support team to help remedy your problem, you could lose customers and potential visitors. Look for live chat support or companies that will offer to respond to your support ticket within 24 hours.
An often overlooked aspect of website hosting is the number of databases and domains available in a hosting package. Each WordPress site that you create will need a database. Furthermore, if you create more than one WordPress site and want the additional websites to have their own domain, then your hosting plan has to support multiple domains.
Even though you do not need to understand PHP or MySQL to create a WordPress site, your hosting company does. MySQL is used for the creation of databases and PHP handles the WordPress code. Before purchasing a hosting plan, find out what version of PHP and MySQL they support and then visit WordPress. org and determine the minimum version of each that is needed for the latest release of WordPress to operate.
If you consider all these factors, then you should not run into any problems with your hosting company. Compare hosting plans, check MySQL and PHP versions, find out how many databases and domains you can use, and read reviews to find out about their customer support. With our range of quality themes, you will have endless options for customizing your new domain once it is ready to host.