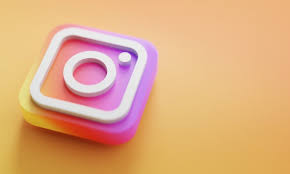 Social media users are increasing in today's technology. Having many social media platforms also increases the number of users. Perhaps the most popular of these social media is Instagram. Instagram is the most used social media platform in recent years. There are some features of Instagram where you may share many pictures and videos. There is a certain size feature, especially for the photo and story to be shared. You should know these dimensions to make the photos look clearer and more beautiful. So, what are the size of the Instagram story and photo post?
What is the Instagram Story Post Size?
Instagram stories are indispensable details of users. During the day, users share many pictures through Instagram stories. Especially in recent years, it has been the most preferred photo-sharing platform. However, there are things to know about Instagram story dimensions. Instagram story size is 1080px to 1920px. What is meant to explain here is that: The video or photo should be 1080 pixels wide and 1920 pixels high while sharing the story. There is a lot of story and photo sharing, especially on smartphones. For this reason, photo or video sharing via smartphones must be 1080 pixels and 1920 pixels. Sharing these dimensions will make your photos more beautiful.
What Is Instagram Photo Post Size?
Instagram is the social media platform with the most active daily shares. For this reason, the quality and appearance of the photo to be shared are so important. Therefore, the size of the photos to be shared is one of the features that you should consider. Here are some things to know about Instagram photo sizes:
The optimal dimensions for Instagram are 1080 pixels in width and 566 pixels – 1350 pixels in height.

The maximum resolution for Instagram is 1080 pixels wide.

You may add non-square images for Instagram ads.

If there is a Facebook account connection with an Instagram account, you may do the following: It is possible to send horizontal images with a Facebook link preview image in 1.91, 1 aspect, and aspect ratios.

You can crop a frame on Instagram: If there is a horizontal visual or graphic, you can use visual border applications to take up more space.
The aspect ratio determined in Instagram means the width and height of a picture. Here the width should be 4:5, and the height should be 9:16. Size refers to the number of pixels that make up the width and height of the photos. In the photo dimensions, the first shows the width, and the second shows the height. That's why Instagram supports photos or all videos with widths between 320 pixels and 1080 pixels. What is meant here is as follows: Even if the photo or video is smaller than 320 pixels, you must still share the photo. But Instagram is here to make the photo 320 pixels wide. Again, if the post is larger than 1080 pixels, Instagram will resize this to a width of 1080 pixels. For this reason, you should consider the dimensions for the images to be added to Instagram to have better quality.
How to Enlarge Instagram Profile Photos?
Some Instagram users do not put a close-up photo on their profile photo. When these users send a request to us later, we cannot see the person's photo clearly. Most users have faced this situation. By the way, if we need to talk about Instagram profile picture size: The minimum size is 110×110 pixels. You may also use a dimension on it. Here, too, you need to keep the 1:1 dimension and be ready for the visual that will appear round. As you can see here, Instagram profile pictures are quite small. Also, we can not see them as a normal size or much bigger on Instagram. Especially in hidden accounts, it is not possible to see the profile pictures even if there is a big version of it. Fortunately, there is a solution to this problem for Instagram users. With the website called InstaFollowers, you may view the profile pictures of Instagram users in large size. Also, you may view the large version of the profile picture even in hidden accounts.
Instagram Image Sizes; In Short
Instagram is the most popular social media application used today. In this popular application, it is so important for users that the shares are beautiful. For this, the dimensions of the shares you will make are also so important. If you pay attention to the dimensions we have mentioned in our article, you may share quite beautiful pictures. You may also get help from some apps to view the small profile pictures of Instagram users in large size. Thus, you can examine the profile pictures of the hidden accounts that send you follow-up requests in more detail.