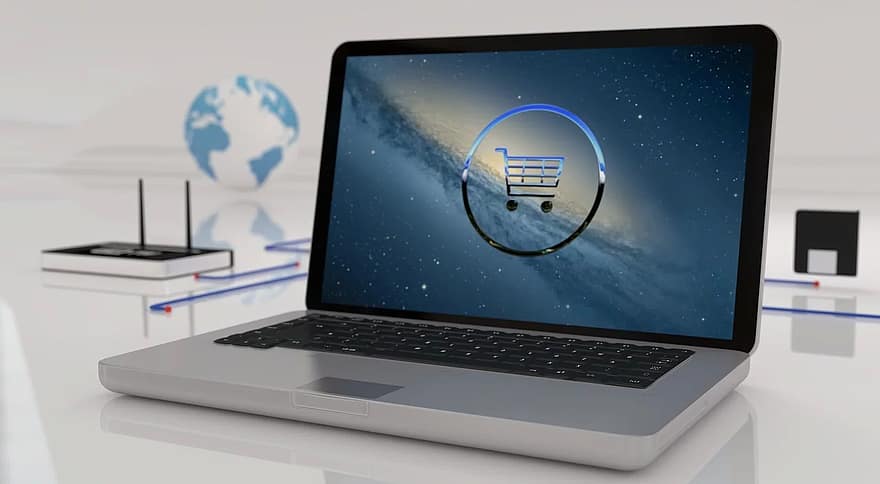 Are you wondering how to start a business online? There are tons of resources you can find online explaining how to start a business online, why start a business online and why focusing on marketing from the start is important.
In this post, we are going to discuss the legalities concerning starting a business online.
So keep reading this article if you want to learn the legal aspects concerning online business and how beneficial it can be taking care of these from the start.
So without further ado, here we go!
5 Permits & Licenses for starting an online business
1. Business License:
It is important for your business to get an online business license especially if you're doing business online.
A business license is a prerequisite for a business that is envisioning long-term growth & sustainability instead of playing in the short-run. Your business license will take into consideration factors like the category of your business, service or product that you are dealing with, state/ county rules if there are any.
A business license comes bearing ample number of benefits for you. Here are top 3 right off the bat
#1. You can freely talk about your business mentioning the business license that makes you appear credible & serious about your business.
#2. It's easier to pursue investors and customers being backed by a business license than without it.
#3. A Business License qualifies your business for tax benefits
2. Employer Identification Number
Employer Identification Number (EIN) is not technically a license. It's a Federal tax identification number issued by the IRS that identifies your business as a distinct entity.
An Employer Identification Number (EIN) ensures that your business collects payroll tax and stays compliant.
It's always a good idea to issue this permit to avoid tax, legitimacy or financial issues down the road while conducting business. 
This is all the more important if you're planning to conduct huge hiring requiring to open bank accounts of your employees; even your employees would find EIN come in handy in times like that.
3. Doing Business As (DBA) License
This is an important license a business needs if it intends to do business with a different name. From a branding standpoint it's often observed that an entity chooses a brand name that reflects a single entity like usage of a single term. Whereas a business may be registered for a long phrase, that registered business name can be used to envelop more businesses into it.
But ultimately you don't want that brand to suffer due to poor choice of registered business name.
Now to be credible, rather than using Brand name or business without legalities it is recommended to register a Doing Business As (DBA) to avoid unpredictable casualties.
Creating a DBA isn't mandatory of course, but it comes in handy especially when you're trying to open up a bank account for your business.
4. Seller's permit
Selling goods or services online?
To an extent you can get away selling services online without a sellers permit.
But if you're selling goods online then there is no way that you can avoid getting a seller's permit. Avoiding a seller's permit as you sell goods online can get you in legal & financial trouble.
To sell goods online there are factors like the type of product that you're selling online; like a federal commodity like tobacco or alcohol if so then the federal government has to issue the seller's permit for you. Seller permit at the same time differs from state to state where you are doing business.
Make sure that you check with the state in which you're doing business while issuing the seller's permit.
5. Home Occupation Permit
Home occupation permit is a popular business license gaining traction due to solopreneurs & home-makers setting up a business at home and conducting the business from home.
Despite conducting the business from it is crucial to create a home occupation permit. A business issuing a home occupation permit would be a business employing no more than one employee, utilizing no more than two vehicles with no parking and storage of commercial vehicles. The norms and conditions differ from state to state.
There also happens to be certain businesses that are not issued a home occupation permit. Businesses like antique shops, barber shops, funeral, dental clinic nursery and more.
So these are 5 very important permits & license than an online business must procure before taking things next step.
What to do after getting a permit?
Who says that an online business is a stagnant business. Online companies are an opportunity to upgrade to the brick and mortar stage. First, establish your identity as an online business firm and then move to a conventional business office. 
The sky is the limit after getting an approved business license. You can try the following things. 
1. Show it to the world
Who does not want to collaborate and work with a licensed company? Upload the license registration numbers on your website. Let the world know that your company is a dedicated group of professionals. 
2. Create a small office space
Shifting an online business on a commercial level is costly. But with proper management and the perspective of employee retainment. 
Focus on a small, low-key office. 

Provide all the essential tools. 

A contemporary environment is necessary. Do not create a crowded environment; opt for modern yet simple systems. Such as inter-phone and vending machines. Find the best one at the

vending machines Perth

Only call the managers.