Advantages of a Premium WordPress Theme over a Free Theme
When you create a website or blog using the WordPress platform, one of the first decisions that you need to make is what theme you will use. Being able to choose a theme from which you will require little changes is one of the biggest draws of using WordPress in the first place. There are thousands of different themes out there, but with our packages, you can easily find a professional looking theme: http://www.solostream.com/wordpress-themes/
The process of choosing a theme for your WordPress site can be difficult by the fact that there are free WordPress themes and premium ones that require a fee. While there are plenty of wonderful free WordPress themes available, there is a case to be made for starting your search with premium WordPress themes. Here are the advantages of a premium WordPress theme over a free theme.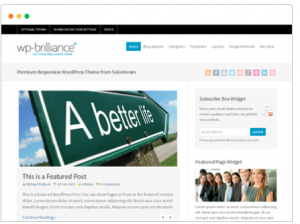 The Drawbacks of a Free WordPress Theme
The first place to start when understanding the benefits of a premium WordPress theme is to look at the drawbacks of a free theme. There are more free themes released than there are premium ones and not all of them are of high quality. The majority of these free themes are designed by individuals for various reasons. In general, many free themes are built by amateurs that may not have the level of experience to write a well-coded WordPress theme. Not only can this result in compatibility issues with various plugins, it can also lead to website crashes and even the potential of security threats and loss of data.
Another problem with free themes is that they often lack some of the features included in premium themes. The creators of these free themes do not want to put in the time to make a fully functional WordPress theme when they are receiving no compensation.
Finally, most of these free themes come without regular updates or any type of support. This can make your site even more vulnerable to security problems and affect compatibility with plugins further than a lack of quality coding. While it is rare, there is also a small chance of receiving a theme that was created with the sole intention of spreading malicious software to other computers.
Added Functionality of a Premium Theme
Premium WordPress themes will require a small price, which can range anywhere from $30 to $100, on average, or you can go directly with our packages and get a wide variety of themes at an affordable price. After reading the disadvantages of a free WordPress theme mentioned above, you can start to see the reason for a premium theme. These premium themes are often designed by professionals, either on their own or as part of an online business, and should not suffer from poor coding or lack of compatibility. Many of these themes are also created with a specific type of website in mind, adding features that will not be found in free themes. For example, if you plan on selling products through your website, there are many professionally designed premium WordPress themes that include ecommerce capabilities. Using a premium theme, you can also normally enjoy regular updates and satisfactory support.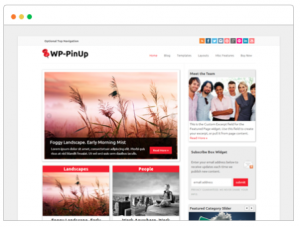 There are definitely some good reasons to choose a premium theme over a free theme; though, the decision is yours and there are still some worthy free themes available. No matter what theme you choose, read reviews and do your research, or get the best, and come with us.