Well, we've been hard at work here at Solostream trying to create some new and innovative WordPress themes. And we thought you might like a sneak peek at one of three that are about to be released. We're calling this one WP-Launch, and it boasts an incredibly clean and minimalistic design.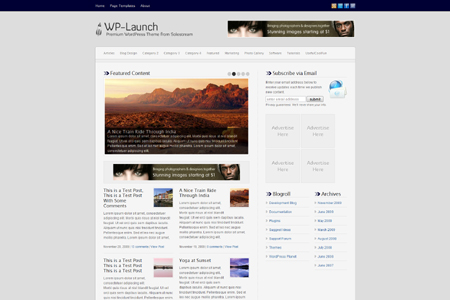 We're still in the final testing stages, but we hope to roll it out before Christmas. Just in time for a good stocking stuffer. Okay, so you can't really put a WordPress theme in a stocking, but you get the idea.
Update: Looks like this will be rolling out just after the New Year.
You can see it live at the WP-Launch theme demo site.