Last updated on
Solostream is pleased to announce the release of WP-ClearPhoto 1.0, a new premium WordPress theme designed mainly for photography enthusiasts or anyone who has a portfolio of projects to show the world. With its clean, elegant design, it's the perfect container to show off your great work, while its built-in versatility and added features also make it suitable for a business blog, website or online magazine.
If you're already a Solostream Premium Themes member, you can find the download link on the member's page after you login.
Check out the demo site here …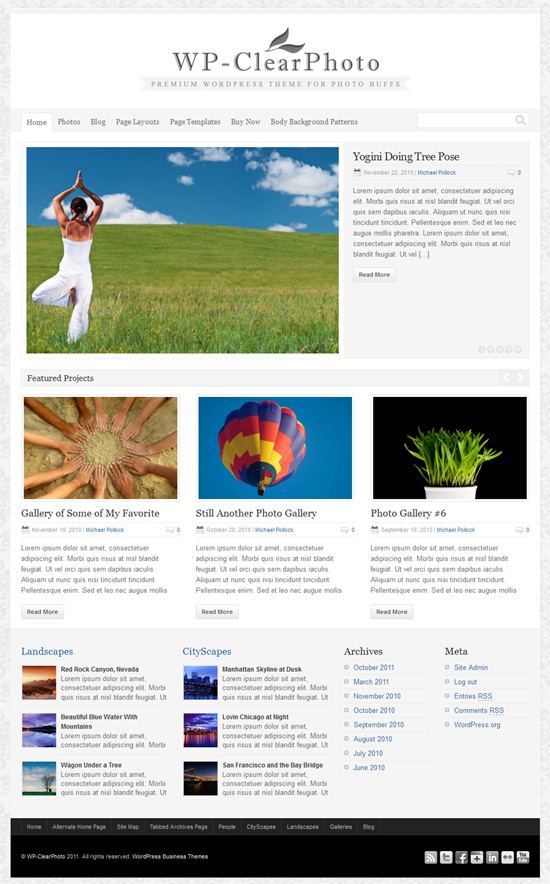 Solostream provides Premium WordPress themes that are professional and easy to use. Templates suitable for personal or business blogs, websites and online magazines.